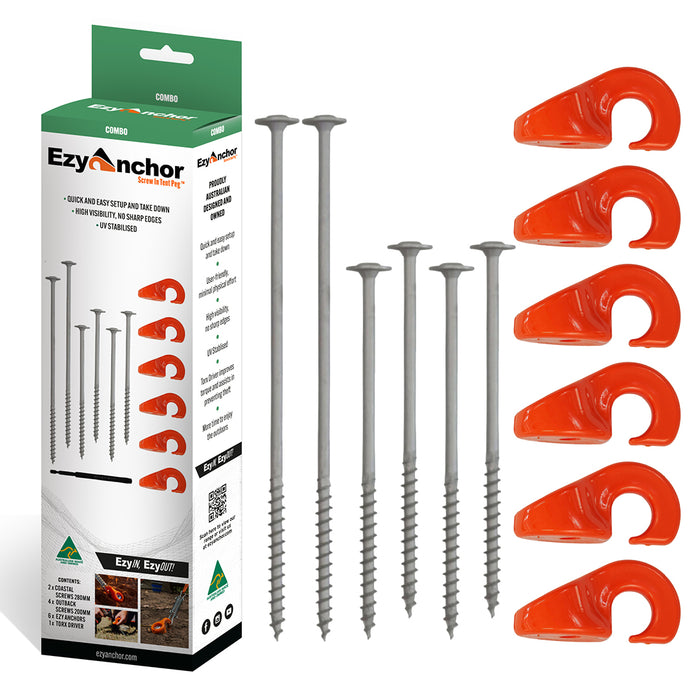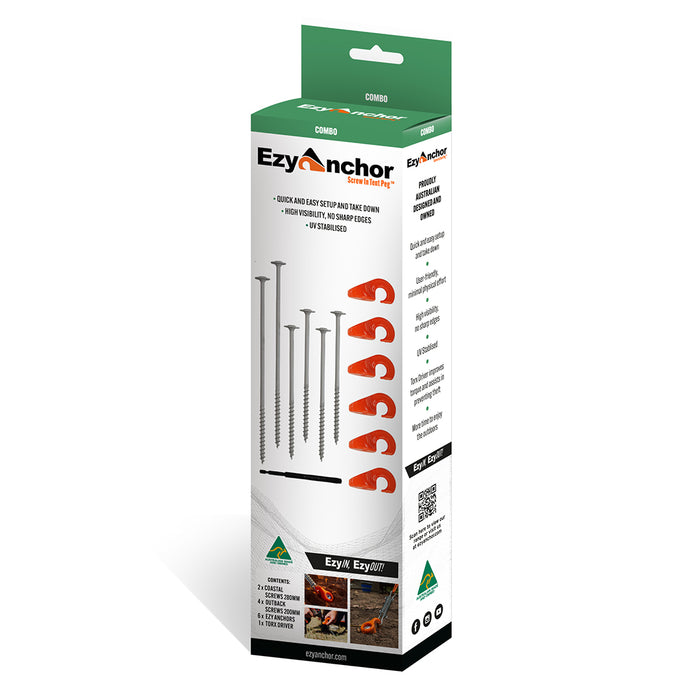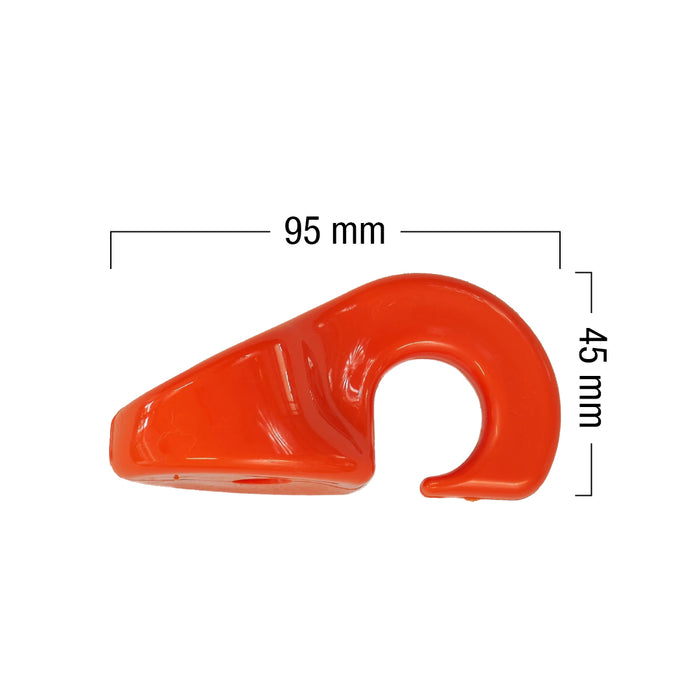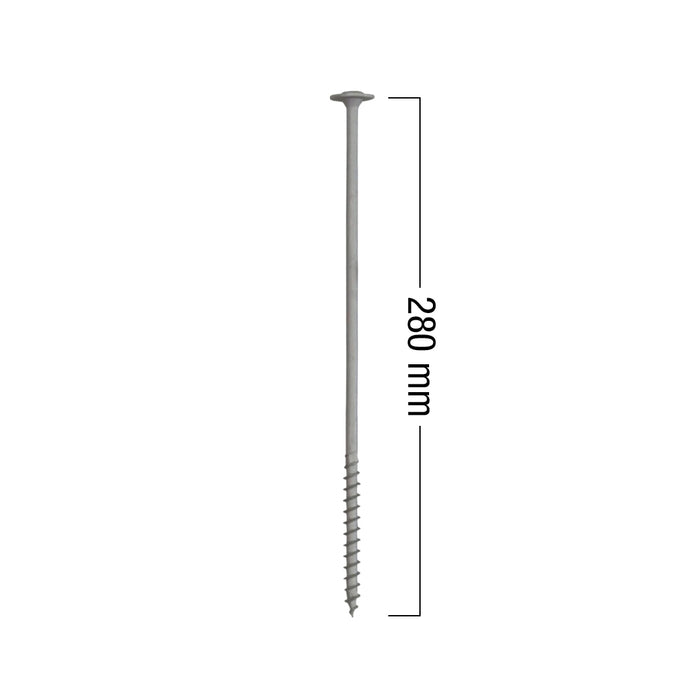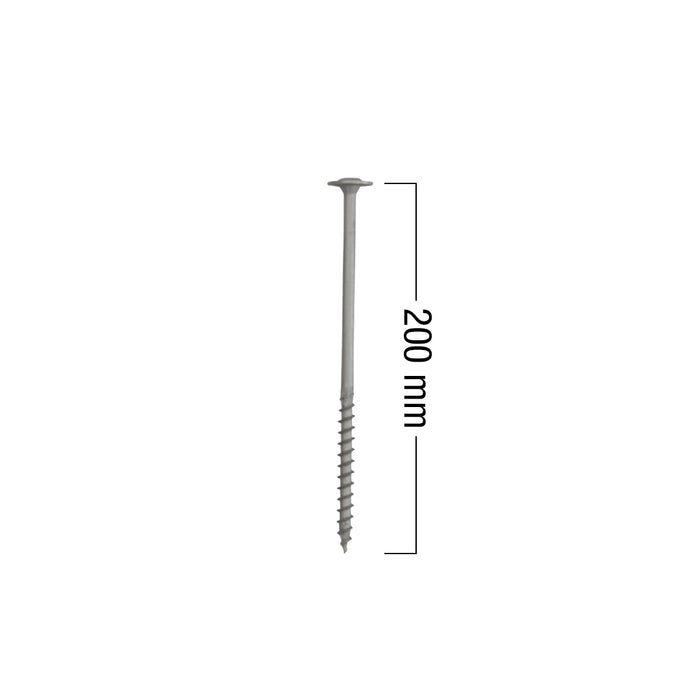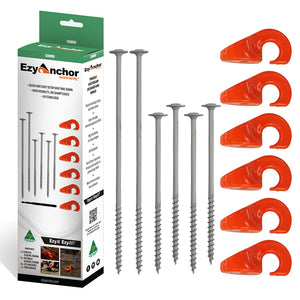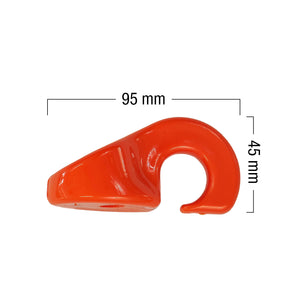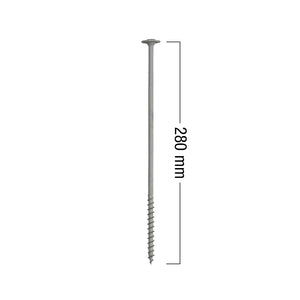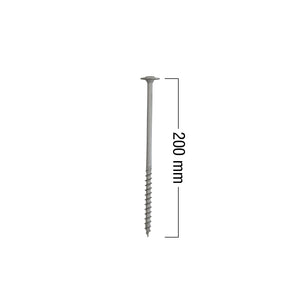 Ezy Anchor - Combo 6 pack
Travelling into different regions? Invest in the Ezy Anchor Combo 6 Pack, perfect for hard-packed desert soil and softer coastal grounds.
The 'Outback' shorter length is designed for the hard red dirt and gravelly surfaces. The 'Coastal' longer length is typically needed for firm sandy loam soils such as coastal caravan parks. This pack ensures you have four outback anchors and two coastal anchors.

The Ezy Anchor is made from a durable UV stabilized plastic with the screw pegs being positioned at an approximate 30 degree angle. The reason for their product being designed this way was to provide greater resistance in the ground when under load, whilst the signature hook shape Ezy Anchor stops guy lines being released in any weather conditions.
Ezy Anchor has a low profile with a countersunk screw peg washer head which means it is safer in the event of tripping as all surfaces are rounded and there is no exposed metal to cause injury to extremities. Make setting up camp a breeze with this set!
Features
Australian made
UV stabilized for long lasting durability
Outback length is ideal for hard grounds
Coastal length is ideal for firm sandy loam soil such as coastal caravan parks
Custom hook to ensure guy lines aren't released
Ezy Anchor shape ensures correct angle into the ground
EZY ANCHOR INSTRUCTIONS FOR USE
-
Requires cordless drill (not supplied)
Connect the Torx driver bit to your drill/driver and secure in the chuck. Ensure drill is set to forward drilling.
Locate an appropriate anchor site.
Place screw through the Ezy Anchor and connect guy rope to the hook.
Hold the guy rope and hook together with your guiding hand. Then, with the drill and driver in your driving hand, insert the Torx driver into the head of the screw.
Drill the screw downward into the earth, keeping the Ezy Anchor base parallel to the ground so the screw penetrates at its set angle. Should you strike a solid object whilst installing the screw, remove and reposition the screw.
REMOVAL
Ensure Torx bit driver is secured and your drill is set to reverse .
Release the tension on the guy rope.
Insert the Torx driver into the screw head and remove the screw.
NOTE:
In the event of a flat battery, you can connect a shifting spanner to the driver bit shaft and unscrew manually to a point where you can remove the screw from the ground.