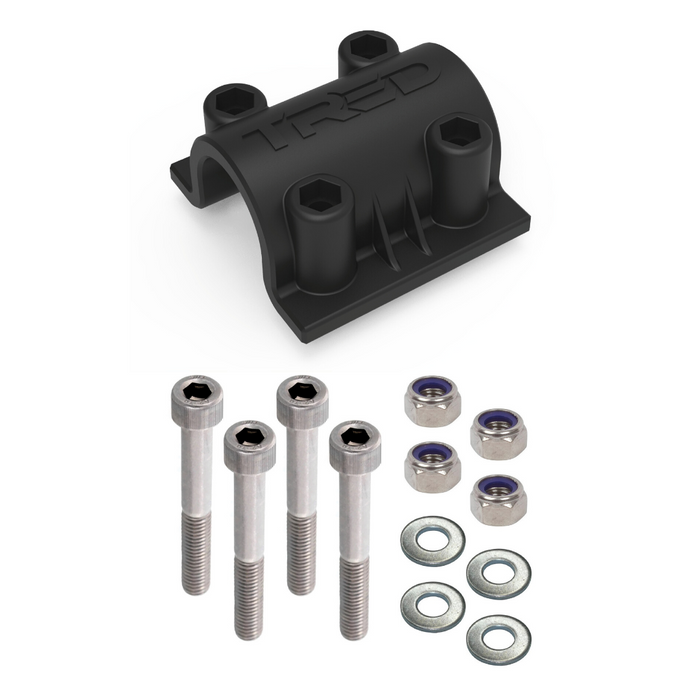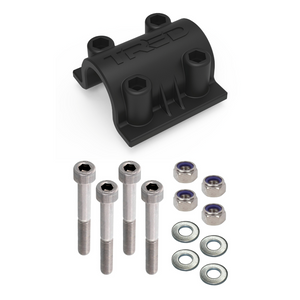 Mount Baseplate Adapter Kit - Flat Mount (Kit 01)
The TRED Mounting Bracket Adapter Kit 01 has been specifically developed to be used in conjunction with the TRED Mounting Baseplate* (SKU: TMBP01*) for flat mounting of recovery boards on a roof rack where there is 25mm crossbar support tubes under mesh. If there is no mesh on the roof rack, additional bracing might be required to eliminate twisting and the supplied hardware might need to be shortened for a neater finish.


Kit Contents:
1 x TRED U Bracket
4 x M5 Stainless Steel Nyloc Nuts
4 x M5 x 40mm Stainless Steel Socket Head Bolt
4 x M5 Stainless Steel Washers
 
*Not Included, sold separately.